We can assure you the best handling of your enquiry and reservation.
Any questions will be answered immediately through our interactive chat, telephone or e-mail, in the language that you prefer (Spanish, English or German)
The prices shown, are final prices.
This means that any of the extras chosen are included (baby seats, roof racks etc).
CAR HIRE CANARY ISLANDS
24 H. SERVICE
CAR HIRE BALEARIC ISLANDS
24 H. SERVICE
We offer a FREE Airport Service! With offices at Malaga, Alicante, Valencia, Sevilla, Almeria, canary Island, balearic islands & Murcia Airports, you don't have to worry about getting to your car or your car hire company's office... as we will deliver your car to you these Airports!!
We take care of you and your own, giving you new completely serviced vehicles, no more than 6 months old. You will feel like the first person to drive the car (if you are not already!!)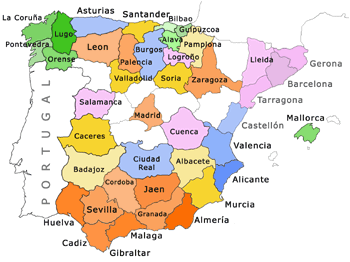 No hidden charges for extras. When you reserve with our company you will not pay for any extras, with of course fuel the only exception. Fuel is paid for upon collecting the vehicle. This means that your quotation includes baby seats, roof racks, extra drivers, fully comprehensive insurance, etc.
START THE 1 STEP CAR HIRE QUOTATION HERE ...
CAR HIRE COSTA BLANCA
24 H. SERVICE
CAR HIRE COSTA DEL SOL AND CAR HIRE ANDALUCIA
24 H. SERVICE
CAR HIRE COSTA TROPICAL
24 H. SERVICE
CAR HIRE SPAIN
24 H. SERVICE